CUSTOM BUILDINGS
Gregorian Inc. takes pride in the ability to manufacture the exact building that consumers want. We will modify a current design or develop a new design if you prefer something different.
"We customize OUR products to fit YOUR needs!"
Keep your investments safe with a building from GREGORIAN INC.
CUSTOM MADE LAWN SHED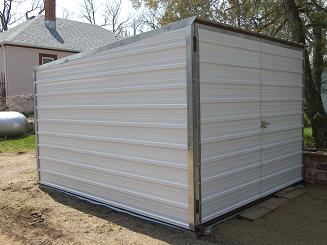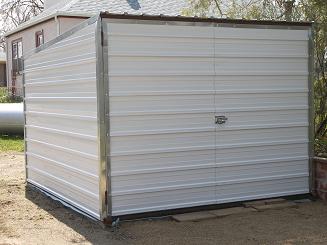 *All buildings are constructed w/ 2&7/8" pipe frame, and uses 2" square tubing for your trussing
CUSTOM GENERATOR SHED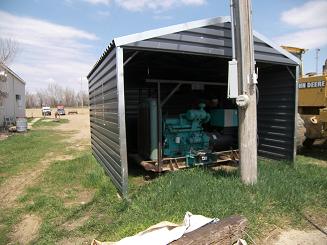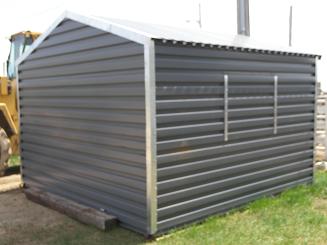 * Storage sheds can be manufactured with a peaked roof like pictured above, or with a mono-sloped roof as pictured below.
* These sheds will keep your investments safe from the unforgiving weather elements as well as intruders.
HEAVY-DUTY STORAGE SHEDS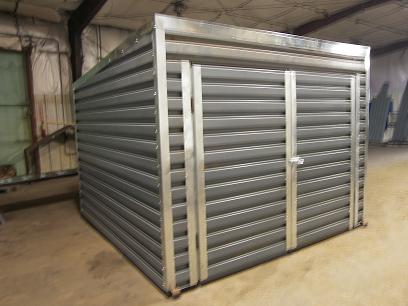 *Storage Sheds that are built to last a lifetime. Built from solid steel, these sheds are the REAL - DEAL.
* Manufactured with 2 &7/8" pipe frame, 2" x 2" square tubing, and sheeted with 22 ga. Super Steel, these buildings will go
any hail storm with-out a problem!
* Place them on any cement pad, gravel, or dirt and anchor them down & you have a place for your ATV's, Lawn Mowers, Bicycles, Motorcycles, or Tools
NRA Building 12 X 64
Open faced front with ( 2 ) 3 x 3 slider windows on each end, ( 1 ) 3 x 4 slider window on the back wall along with a standard walk thru door. Built with 22 ga super steel and 14 ga square tubing.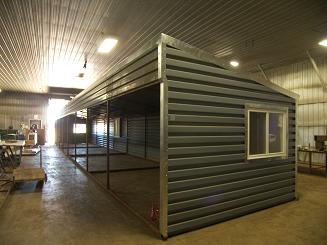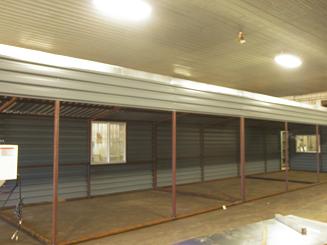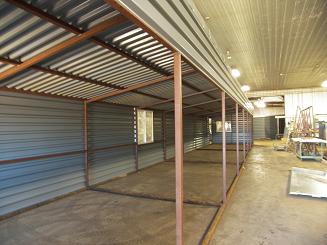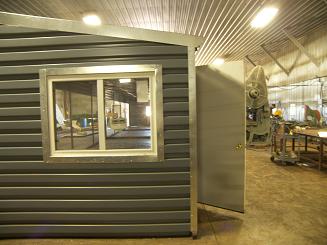 CALL FOR A FREE PRICE QUOTE TODAY!
******* 1-800-658-5534 ******