Sheep Feeders
* This custom built feeder was built to the consumers specifications w/ a new innovative design!
This sheep feeder was built with a bottomless feed-bunk and a extremely large hopper for less hassle for the rancher. This feeder is built on skids for easy mobility and cleaning.
- built w/ 1.5"square tubing, 14 ga. sheet steel, and solid shaft
*This sheep feeder WILL outlast any of the competition!!!
!!YOUR SATISFACTION IS GUARANTEED!!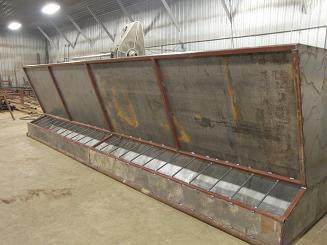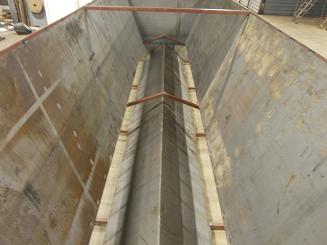 Side View Inside View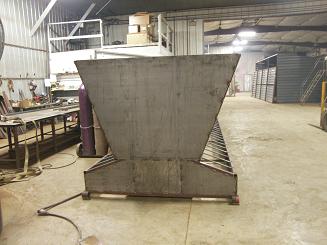 End view
New Styles of Sheep Feeders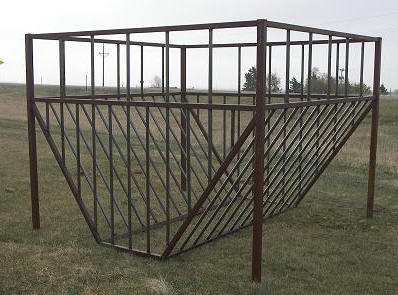 Cone Shaped Feeder for Sheep or Calves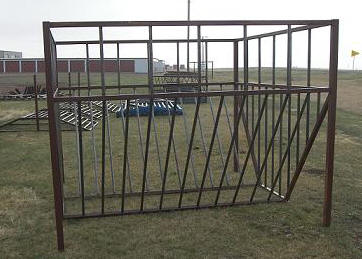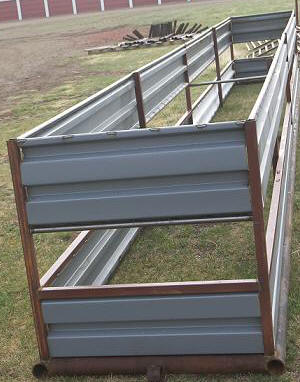 Bottomless Sheep Feeder 30 ft
Bottomless Sheep Feeder 30 ft