Custom Bifold Doors
Let us Fill the Hole in your Life!
Video may take a couple
of minutes to download
If video does not play you may have to download the Windows Movie Player that is compatible with your computer.
Please visit Microsoft's website
http://www.microsoft.com/windows/windowsmedia/download/AllDownloads.aspx?displang=en&qstechnology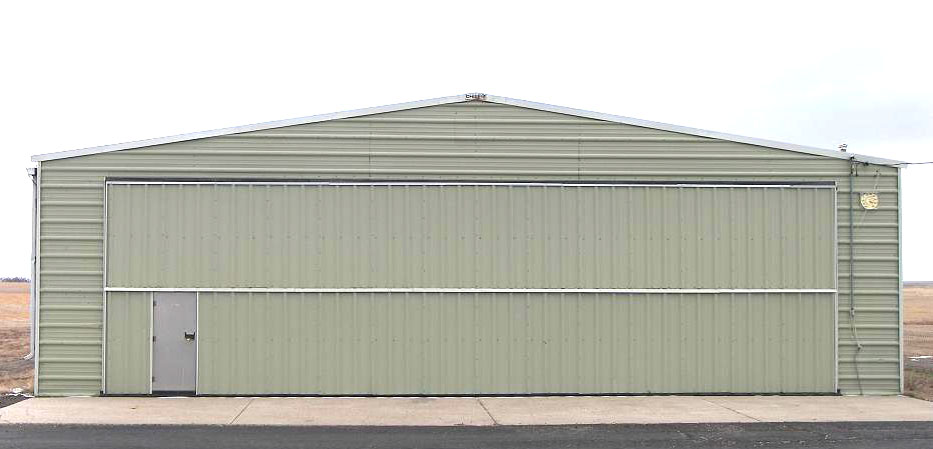 Bifold Hanger Door With Built in Access Door
AT LAST!
A TOP QUALITY DOOR THAT OPENS A NEW DIMENSION IN PROTECTION, FLEXIBILITY, EASE OF OPERATION, & ECONOMY
ENGINEERED TO FIT YOUR BUILDING
Standard Sizes: 6 ft - 55 ft wide and 6 ft - 20 feet tall. Other sizes available upon request.
* Give the opening dimensions when replying (door will need to be roughly 2 feet higher than the opening)
* Opening does not need to be plumb and square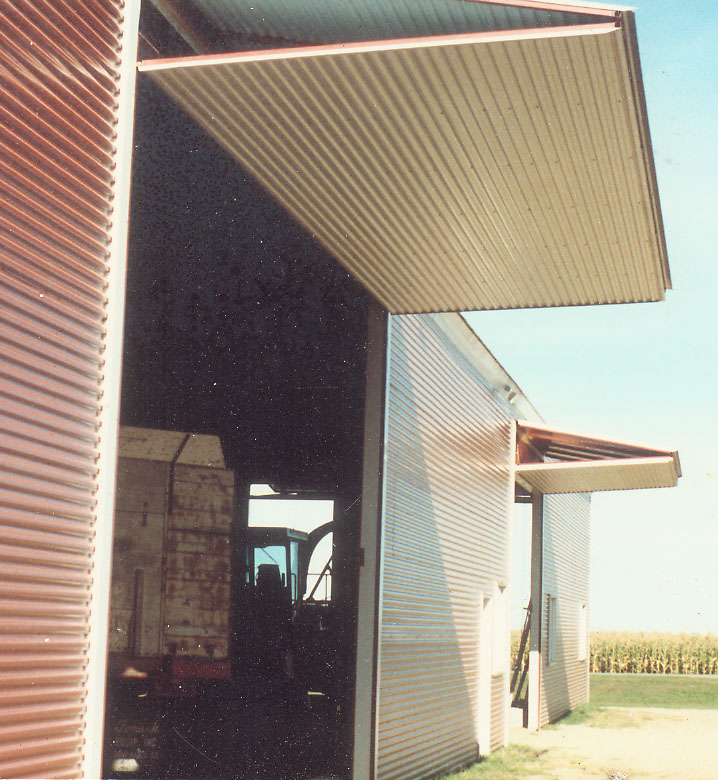 When OPEN - Sturdy and self supporting in strong winds. Creates shade and shelter beyond the opening. NO OVERHEAD CLEARANCE IS REQUIRED.
When OPENING - The door leaves the threshold at once. Snow, ice, and mud are no problem. Rolls easily on ball bearings and is counter balanced with a ballast. No winch is needed but is available.
When CLOSED - Seals tight all around. The door is held tight at the top, center, and bottom. Weight supported on the threshold.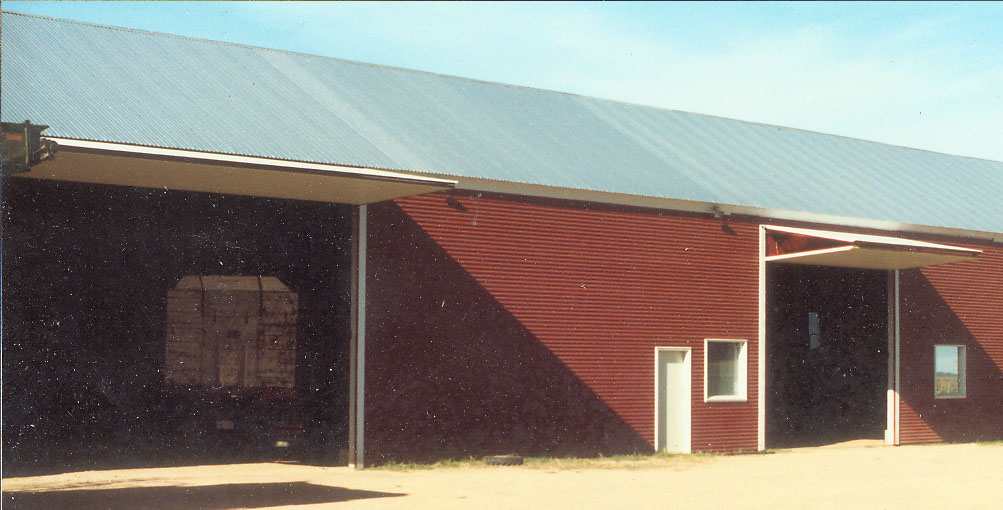 OPTIONS INCLUDE:
1. Windows
2. Walk-in Door
3. Factory Delivery and Installation
4. Insulated
5. Cover Steel
6. Astrigal - Top and Bottom
7. Tek Fasteners
- R Value between 6 & 7 sq. inch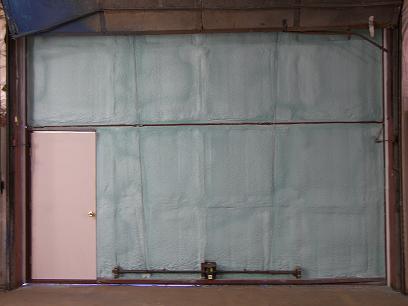 *Spray Insulation can be ordered through ALL PRO SERVICES
- Contact Wade Christman @ home-(701)567-1000
cell -(605)431-7599