Feed Bunks
Gregorian's Feed Bunks are made from NEW Steel Tubing and NEW Sheet Steel. These bunks are solidly welded together. Tube Leg, Channel Leg, Bottomless, and Fenceline style bunks are available for you to choose from.
CUSTOM LENGTHS ARE AVAILABLE FOR ALL STYLE BUNKS. CALL FOR A FREE QUOTE
Bottomless - These heavy duty bunks (Perfect for Bulls) are constructed out of 10ga sheet metal and 2" x 2" 11ga square tube. These bunks are built to last. Available in single or Double Center Brace.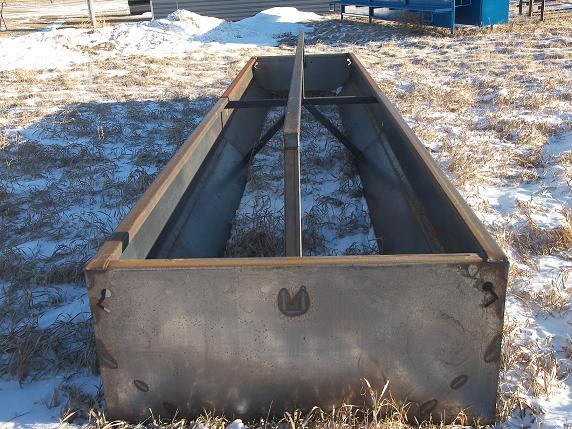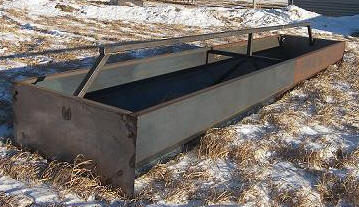 Round Feed Bunks
These bunks are 20' long, constructed with 1 1/4" square tubing, 2 1/2" square tubing, and 14 qa sheet steel. They are 28" tall and 37 1/2"" wide.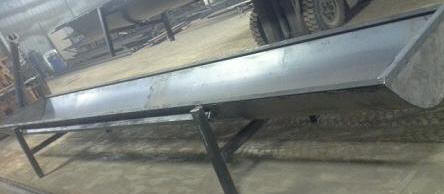 Tube Leg - These bunks are constructed from heavy 10ga sheet steel and 6" x 4" rectangular tube legs. The outside of the legs are flush with the outside of the bunk allowing for a smooth surface to drive along. The regular bunk is 34" wide. The JUMBO bunk is 43" wide

20 foot long tube leg feed bunk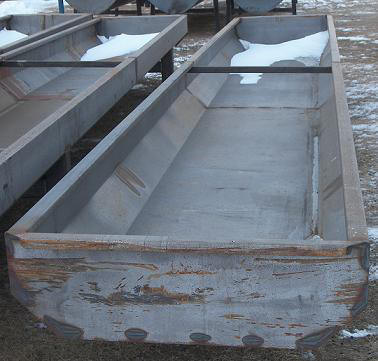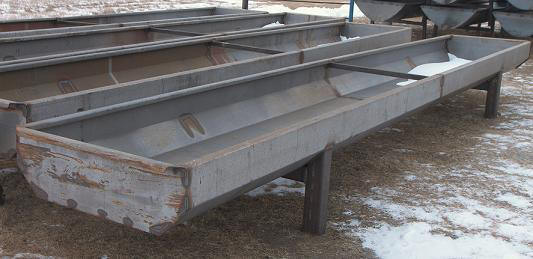 | | | |
| --- | --- | --- |
| Item # | Description | Price |
| FB2010T | Regular Bunk L 20ft x W 34in x H 28in 10ga sheet steel (704 lbs) | Call |
| FBJ2010T | Jumbo Bunk L 20ft x W 43in x H 28in 10ga sheet steel (815lbs) | Call |
Channel Leg - These economical bunks come in both regular and calf size bunks. The regular bunks are 28" high and the calf bunks are 25 in high. They are made from channel iron and with the option of 12ga or 14ga sheet steel. Available in Regular and Jumbo widths

Channel Leg Feed Bunk
CHANNEL LEG BUNKS
Item #
Description
Price
FB1014C
L 10ft x W 38in x H 28in 14ga (284 lbs)
Call
FB2014C
L 20ft x W 38in x H 28in 14ga (440 lbs)
Call
FB2012C
L 20ft x W 38in x H 28in 12ga (570 lbs)
Call
FBJ2012C
JUMBO - L 20ft x W 43in x H 28in 12ga (650 lbs)
Call
CALF BUNKS - CHANNEL LEGS
Item #
Description
Price
CB1014
Calf Bunk - L 10ft x W 32in x H 25in 14ga (221lbs)
Call
CB1614
Calf Bunk - L 16ft x W 32in x H 25in 14ga (295lbs)
Call
CB2014
Calf Bunk - L 20ft x W 32in x H 25in 14ga (346lbs)
Call
CB2012
Calf Bunk - L 20ft x W 32in x H 25in 12ga (452lbs)
Call